Servings: 2
Prep Time: 20 minutes
Cook Time: 40 minutes

Ingredients:
2 lb of chicken wings (~16-18 wings)
For the Coating
1/2 cup flour
1 tsp salt
1 tsp black pepper
1 tsp red pepper flakes
1 tsp garlic powder
For the Sauce
1/4 cup water
1/3 cup ketchup
1.5 tbs Mama Lam's Hot Sauce
1.5 tbs honey
2.5 tbs agave nectar
some garlic powder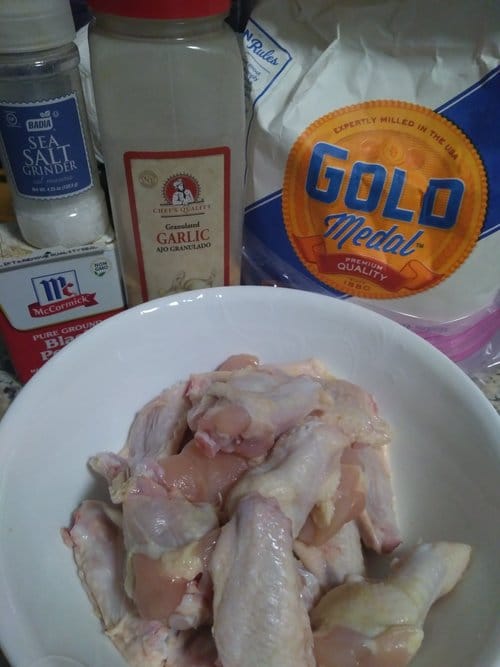 If there are tips on the chicken wings, cut the tips off. 

In a mixing bowl, combine ingredients for the coating (flour, salt, black pepper, red pepper flakes, garlic powder).

Dip the chicken wings into the coating and set aside.

Place the coated wings on a wire rack sheet pan.

Turn on the oven and broil the coated wings for 20 minutes. Flip the wings once after 10 minutes.
While the wings are broiling, heat a pan with the sauce ingredients (water, ketchup, hot sauce, honey, agave nectar, garlic powder). Let it simmer for 15 minutes.

Once the sauce is done, set aside and wait for the wings to finish broiling.

Preheat the oven to 425 degrees Fahrenheit.

Dip the wings in the sauce and place back on the wire rack.

Bake the wings for 10 minutes on one side.

Flip the wings and baste it with the sauce. Bake it for another 10 minutes.

Serve it up!