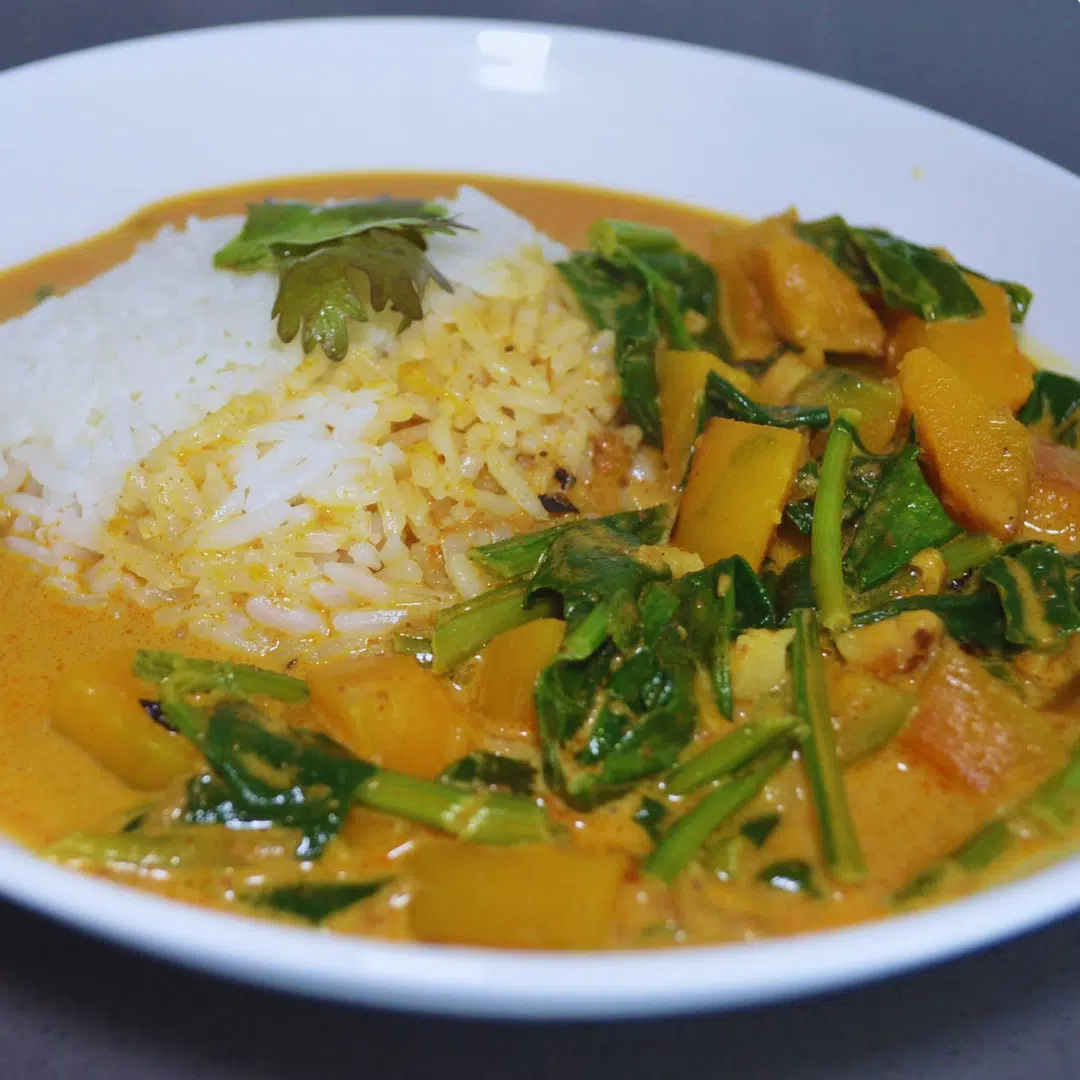 Veganism is trending these days, and for a good reason. Many people have made this decision in the past, and others will make it in the future. They may have done so for health reasons, ethical beliefs, or even environmental reasons. Whatever your reason is to try a plant-based diet, we want to help you succeed! There are so many delicious recipes out there to try, and we've compiled 6 of our favorite curry recipes for you here:
Vegan Chickpea Curry
This recipe is simple, quick, and delicious! It's perfect for a winter meal when you want something comforting but doesn't want to spend hours in the kitchen, and also for a dinner party with friends or family. When it comes to cooking a vegan curry, be sure to research different spices and vegan curry pastes, and also, don't be afraid to experiment with different flavors!
Vegetable Korma
What could be better than vegetables in a creamy, delicious sauce? A vegetable korma is a crowd pleaser and can easily be made vegan by using coconut milk in place of dairy. Using vegan curry paste, you can ensure that this dish will be flavorful and satisfying for anyone who tries it! This is an excellent option for entertaining or even a lovely evening with your partner and kids.
Slow Cooker Butter Chickpeas
This recipe is great because it's a slow cooker meal that makes things super easy on you. It also requires very little prep work and can be made with pantry staples that are always in stock at home! Do you know the beauty of using chickpeas? They are very high in protein and fiber. Aquafaba is the water that is used to soak chickpeas in. It's a perfect substitute for eggs and whipped cream because it has the same consistency as both of these ingredients.
Coconut Curry With Baby Bok Choy 
Yum! This Thai-inspired dish is made with baby bok choy and is full of flavor. The coconut milk adds a creamy texture that everyone will love, not to mention the nutritional benefits of the veggies in this recipe. Bok choy is a vegetable high in vitamin C, and it's very low in calories, so it can be a great addition to any diet. For example, 100 grams of bok choy only contains 13 calories!
Thai Eggplant Curry
This recipe is perfect if you're looking for something a little different than your typical curry. It's spicy, and the eggplants add an interesting texture to this dish that will keep everyone guessing what they're eating! Eggplants are a good source of dietary fiber, as well as vitamin A and C. With the use of vegan curry paste, you will have everyone at the dinner table begging you for the recipe for this incredible curry!
Pumpkin Kale Curry
This curry is perfect for cooler weather. The pumpkin adds heartiness and sweetness to the dish, while the kale provides an earthy flavor and plenty of nutrients. When making this curry, you can use canned pumpkin puree or roast your own pumpkin to add to the recipe. This is a great dish to make ahead of time, and it will reheat well. Kale is a superfood and is high in antioxidants, vitamins A, C, and K, and it is an excellent source of iron!
These are only a few fantastic vegan curry recipes that you can try. With such a variety of flavors, ingredients, and substitutes, there is something out there for everyone.