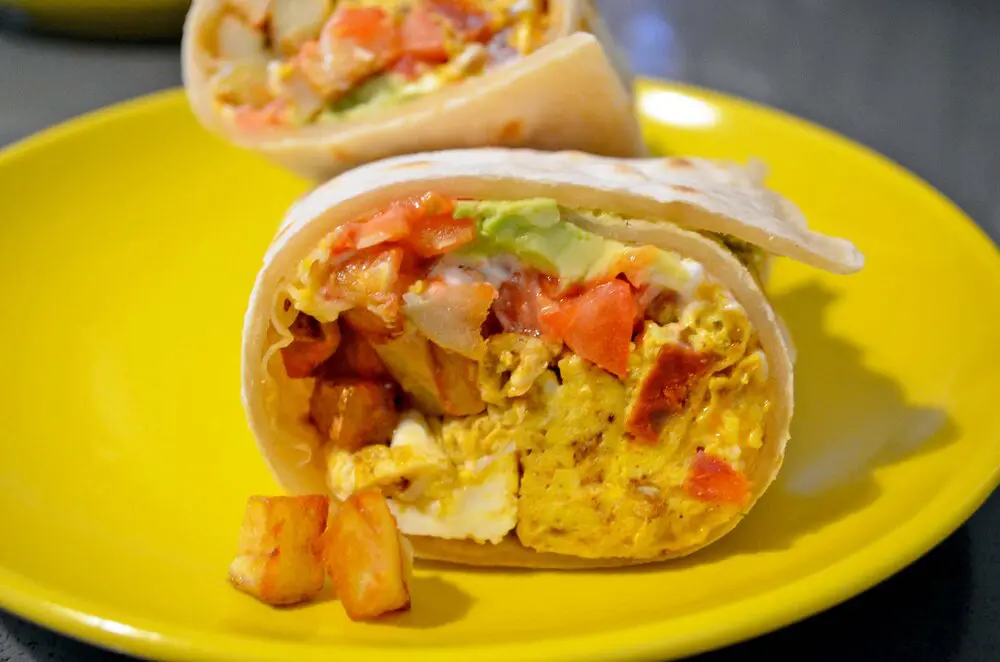 Who knew? Curry & eggs could taste good!
Breakfast burritos are always delicious. Who knew you could add some Mama Lam's Malaysian curry paste into it and come up with a delicious fusion!? Throw in some Charlito's Cocina's chorizo and you have a perfect combo.
In case you didn't know Charlito's Cocina, they are a NYC maker of handcrafted cured meats. They have an amazing selection of salami, that is so flavorful in all aspects. Check them out!
Ingredients
2 tortilla wraps – we recommend making your own tortilla! Check out this easy recipe!
1/4 cup oil
pinch of salt
1 potato (diced)
1 plum tomato (diced)
half avocado (thinly sliced)
Sour Cream
Shredded Mexican Cheeses
4 eggs
1 oz of Charlito's Cocina Chorizo (diced)
1 tbs Mama Lam's Curry Paste
Directions:
If you're making your own tortillas, start with this first because it needs to rest 10 minutes before you roll it out.

Heat pan with 1/4 cup of oil with a pinch of salt.

Once pan is heated, put the potatoes in for frying. Fry until golden brown.

Remove the potatoes and set aside.

With the remaining oil, set aside half of it in a small bowl.

In another bowl, scramble 2 eggs

Reheat pan and saute half of the chorizo. Then, add the scrambled eggs and half a tablespoon of curry paste.

Set aside and repeat for the remaining eggs, chorizo and curry paste.

Now put together the burrito! Place the curry chorizo eggs on first, then potatoes, tomatoes, sour cream, avocado and cheese.

Tuck the ends in, and wrap it up!