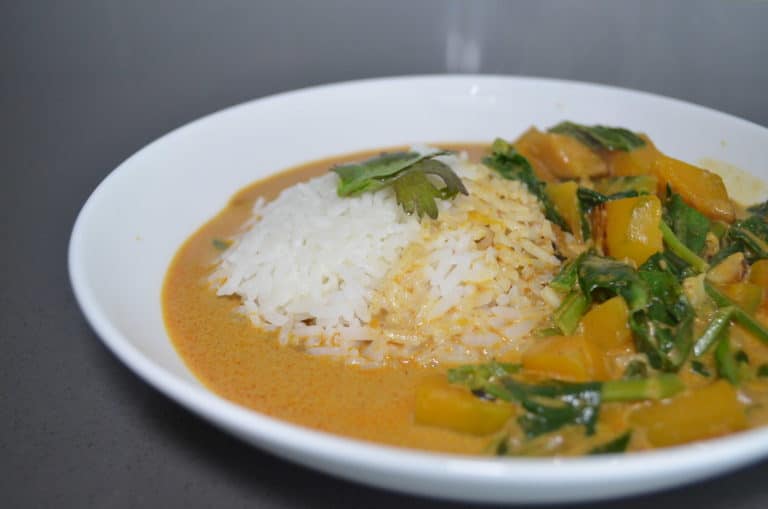 Servings: 2
Prep Time: 10 min
Cook Time: 10 min
Ingredients:
2 tablespoons of oil

2 tablespoons Garlic (chopped)

Half of a Kabocha Squash (sliced)
1 bunch of Spinach (cut if larger pieces of spinach or leave as is)
2 tablespoons of Mama Lam's curry paste (or Mama Lam's Vegan Curry Paste)
1/2 cup of broth 
1/2 cup of coconut milk
Rice
Scallions or cilantro (optional)
Instructions:
Heat oil in the pan. Then, add garlic. 
Once garlic turns golden brown, turn to medium heat. Then, add the sliced squash. 
Once squash is soft, add coconut milk, broth and curry paste. Let it boil. 
Once boiled, cover the pan, and cook for 5 minutes. 
Prep the rice in a bowl, pour the curry over the rice and top with scallions or cilantro!