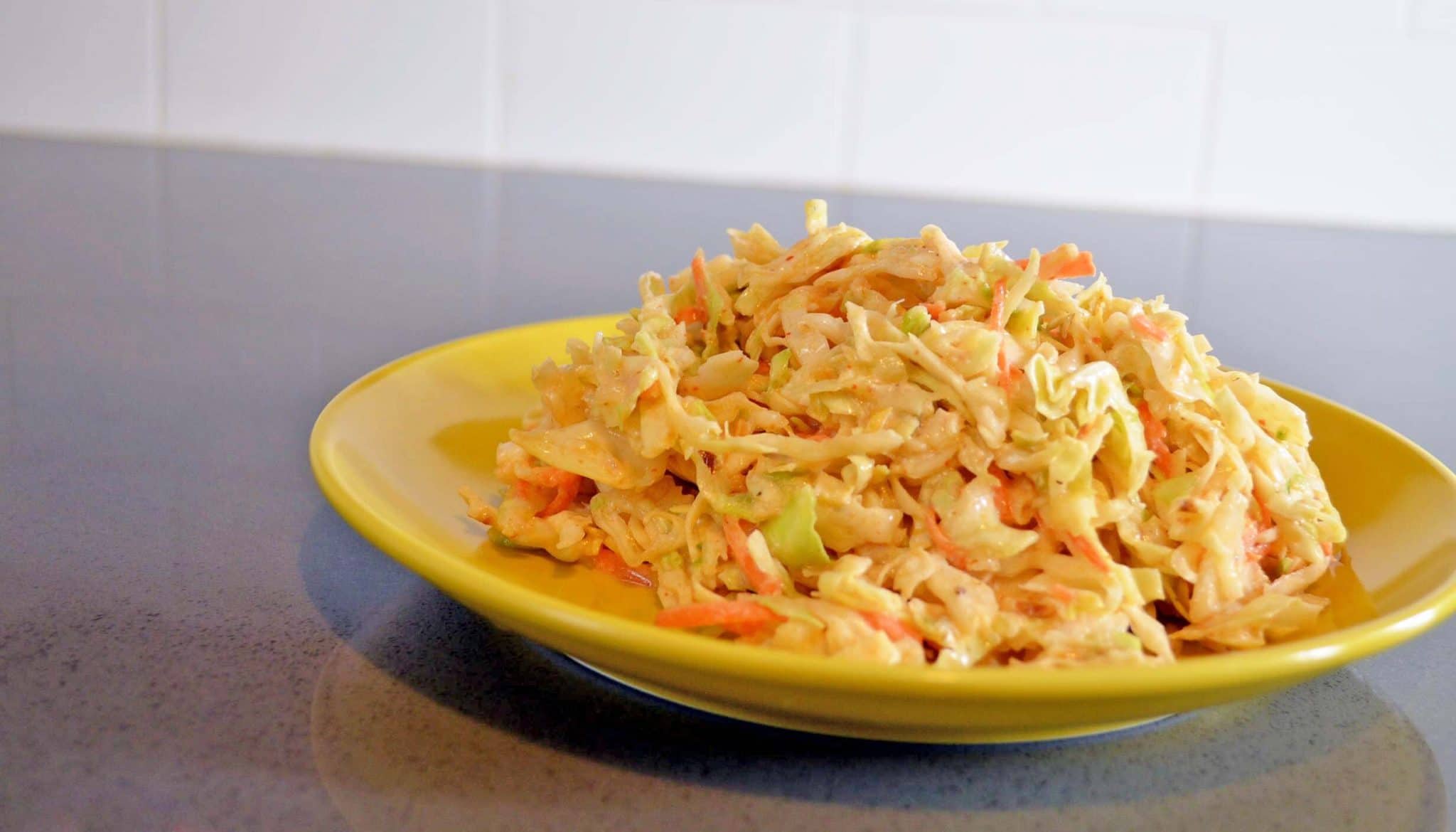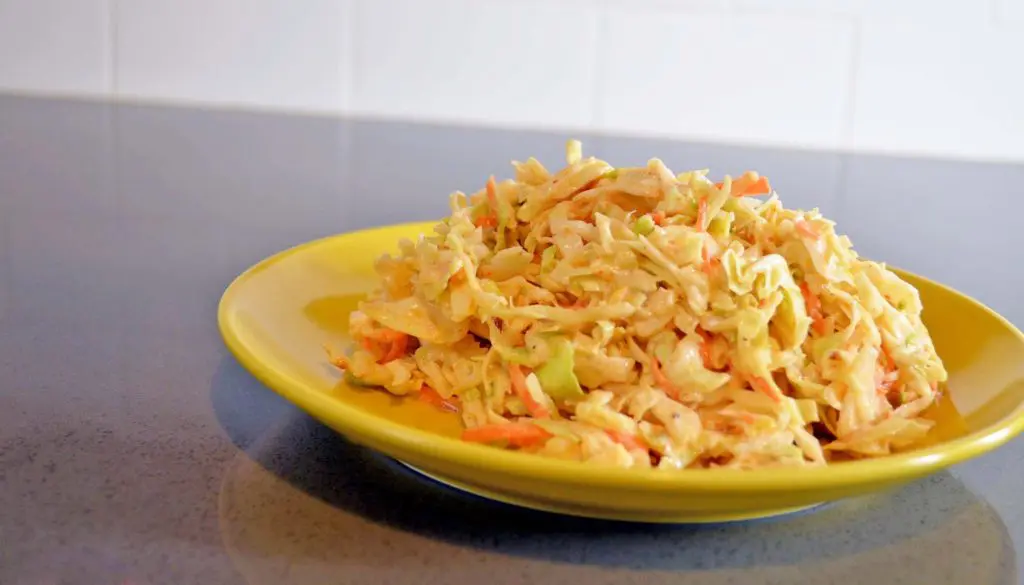 The term "coleslaw" originated from the Dutch term "koolsla" which means "cabbage salad". Who knew? When you think of coleslaw, it's typically associated with barbecues or Southern food. However, there are a number of variations of coleslaw recipes and commonly used in Germany, Poland, Italy, Russia, Ukraine, USA, Sweden and the United Kingdom.
In general, it's a combination of shredded cabbage and some sort of salad dressing. Our coleslaw recipe has pretty simple ingredients since most of the flavor will come from Mama Lam's Malaysian Hot Sauce. The best thing is that it doesn't take long to put together!
We've used this coleslaw as a side at parties and as a topping. You can add it to your chicken sandwich, hamburger or tacos! Completely up to your imagination.
Once the coleslaw is made, refrigerate in airtight container and it should last up to two days in the fridge. It definitely tastes best when you make and serve the day of!
---
Subscribe to our YouTube channel!
Servings:10
Prep Time:15 min
Cook Time:N/A
Ingredients
1/2 cup of Greek yogurt
2 tbs sugar
4 tbs lemon juice (fresh squeezed – this is approximately the amount of juice from 1 lemon)
1/2 tsp black pepper
1/2 tsp salt
1 tbs Mama Lam's Hot Sauce (more or less depending on your spice tolerance – this spice will build up though!)
14 oz bag of Coleslaw (or you can make your own with sliced cabbage and carrots)
Directions
Mix the yogurt, sugar, lemon juice, black pepper, salt and hot sauce until it's a creamy consistency

Add the coleslaw to the mixture until evenly coated

Keep refrigerated until ready to serve