Food gift sets are a fantastic way to let someone know you're thinking about them. Whether they're a budding chef or an amateur home cook, our food gift sets are sure to delight. 
In a digital world, you might not be seeing friends and family face-to-face on a regular basis, but our gift sets make it easy to give a gift that they'll love. Have a gift set sent directly to the recipient and we'll even include a bespoke gift message. 
Our curry noodle soup kit is one of our most popular food and drink gift sets, so you can be sure that any recipient will be thrilled with its content! Included in every kit is a 2oz set of Mama Lam's sauces, noodles, broth, and coconut milk, as well as an information card and recipe cards. This makes it easy for recipients to try out their skills in the kitchen and prepare a mouthwatering dish. 
Mama Lam's Sampler Set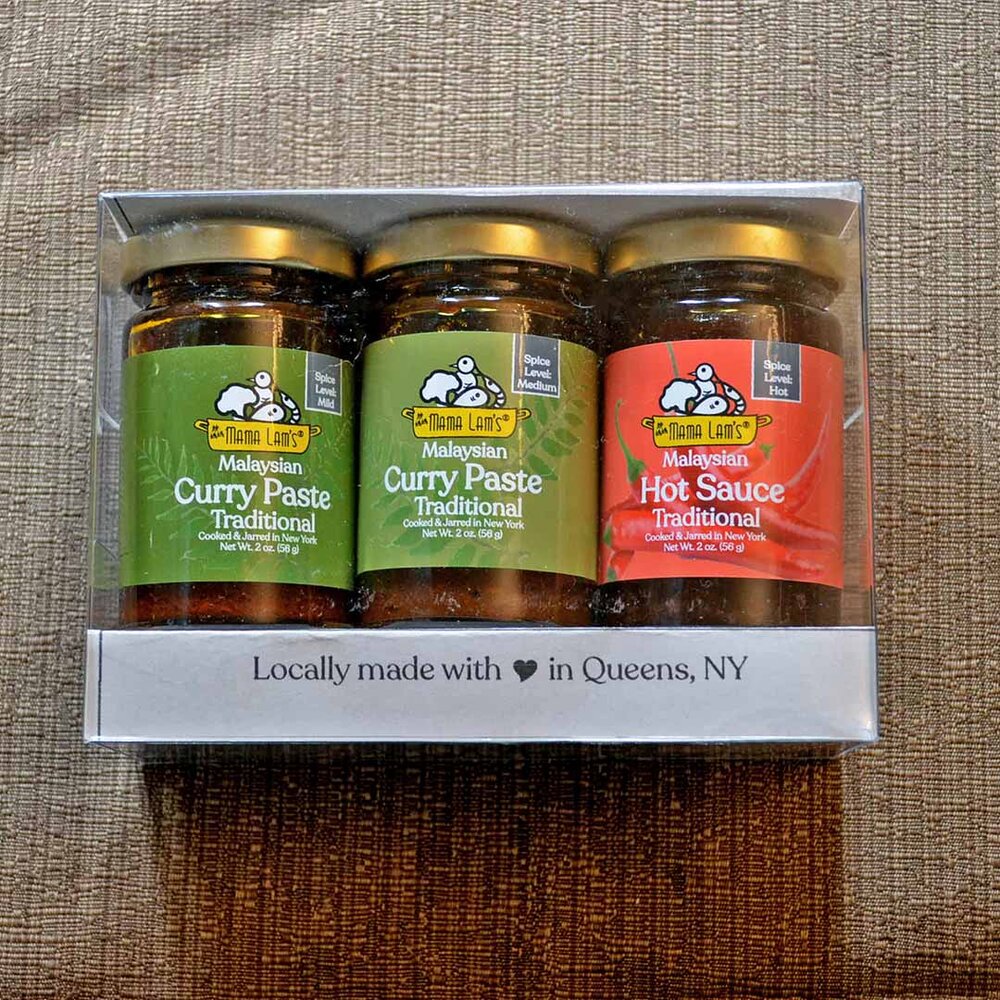 If you want to introduce friends and family to the delicious Mama Lam's products, there's no better option than our Sampler Set. Containing two different heat levels of curry pastes, one hot sauce and one hot oil, it's the perfect way to experience all that Mama Lam's has to offer.
Order Mama Lam's Food and Drink Gift Sets Now
With same-day dispatch and fast delivery options available, you can order Mama Lam's food gift sets at any time. Simply place your order online and we'll get to work preparing your gift!