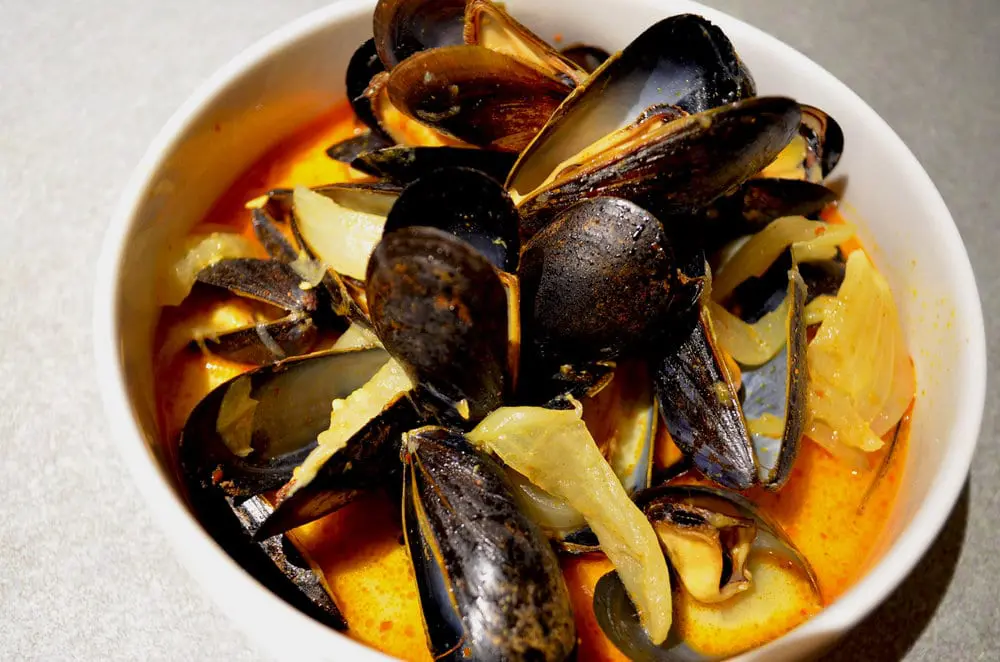 Servings: 3
Prep Time: 5 minutes
Cook Time: 6 minutes

Ingredients:
1 Tbs oil
1/2 onion (sliced)
2 lb mussels
2 cups Chicken Broth
1 cup water
4 Tbs Mama Lam's Curry Paste
1/2 cup Coconut Milk
italian bread (sliced) *optional
Use "Saute" option in Instant Pot. Add oil and onion in the pot. Cook for a 2 minutes until onions look cooked.

Add the mussels, chicken broth, water, curry paste and coconut milk in the pot. Use the "Steam" setting for 4 minutes. Make sure the valve is set to "sealed". After it is done, let it naturally release.

Serve it up with some sliced bread for dipping!